A FAST CHANGING MARKET
NEEDS A POWERFUL DISTRIBUTION NETWORK.
The motorcycle parts business is evolving rapidly. Not only because of geographical borders vanishing, but also due to the growth of direct sales to consumers and the blurring of traditional value chains. That is why we started Powersports Distribution Group. A powerful network that links suppliers to dealers and end-consumers to serve each to the best of our abilities.
ALL IN ONE AND ONE FOR ALL.
B-to-B aftermarket parts distribution, vintage parts distribution and category management. PDG brings them all together in one group, facilitating growth through collaboration. From improving operational excellence to delivering better service, our network is built to drive business. Both in mature as well as in developing markets.
The trends and changes in the motorcycle parts market require us to adapt quickly. That is why we keep the PDG organization lean and centered around a small and focused group management. Our management teams have room to act at a local level, which allows our whole group to be agile and able to grasp any opportunity in the motorcycle parts business.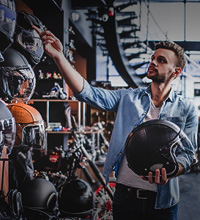 B-to-B aftermarket distribution
As motorcycle owners tend to be highly loyal to their dealers, a strong local presence is key to a successful parts distribution network. Therefore PDG is building on experienced regional wholesalers with a longstanding track record, such as Hoco Parts, Motorcycle Storehouse, Motoria, Rino Trading, Bradbury Brothers, Rob Hunter and Neo Distribution. To bundle local forces, these businesses are now organized as Hoco Parts, Hoco Parts UK and Motorcycle Storehouse.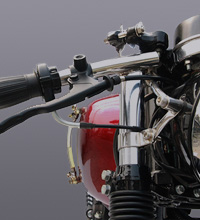 Vintage/OE parts distribution
Being bike enthusiasts ourselves, we have set up a business unit catering specifically for the classic bike scene and dedicated to vintage and original equipment parts. Japanese spare parts provider CMS, is the first specialist company to join PDG and serve a loyal biker community.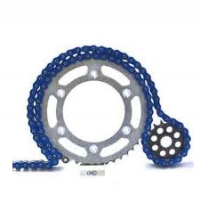 In order to expand our product offering and satisfy the needs of our customers, we are also expanding our own brands. To do so, PDG teams up with established brands, that benefit from our strength in sourcing, distribution and private label development. AFAM GROUP was founded in 1978, and since then has demonstrated continuous product excellence in both the on-road and off-road segment through their brands Afam (transmission parts), Shido and Nitro (batteries) and ISON (filters).
SUPPLY TO ONE DISTRIBUTOR.
GAIN ACCESS TO MILLIONS OF RIDERS.
As you read this, PDG is growing. We are welcoming companies to the group at a rapid pace. Our goal is as ambitious as it is simple: to become Europe's leading motorcycle parts distributor. Thus offering the best possible proposition and service to our customers, and allowing suppliers to reach millions of riders through one group of distributors.